Modern manicure- – the French manicure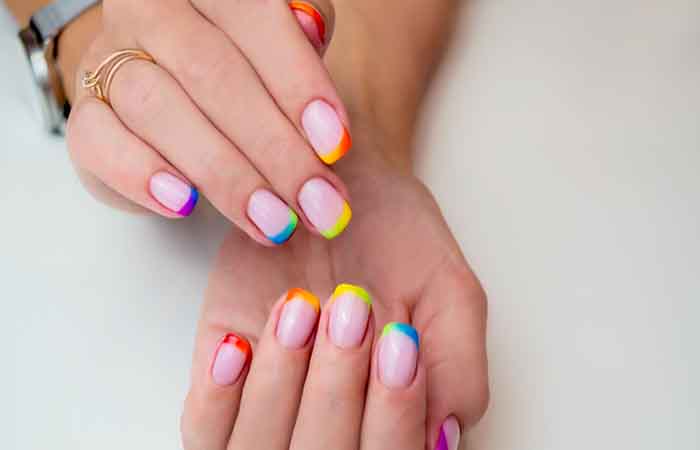 What woman doesn't know this great classic manicure? French manicure knows how to move with the times, because each year, it is cited in the major nail trends. In this article, your expert nail supplier Maryton will explain everything to you.
Colorful
There is nothing prevents us from adding color to our nails. One of the big trends is the color French manicure. You can choose a single color and apply it to the free edge, instead of white. It is better to make it with the semi-permanent varnish. For this type of manicure, it is best to have long nails, ideally almond-shaped or claw-shaped.
The trend
The French manicure is still just as trendy and even more so when it is revisited. The baby boomer offers a refined and fashionable result. It can be classic or include a color, such as purple, blue or coral. Another derivative of the french is to apply white or a color, dark or flashy, on the free edge of each nail. On a few fingers, the same color is deposited at the level of the lunula, creating an arc of a circle.
The futurist
If you want an original French manicure, neon is for you. You have to choose a very bright color and apply it respecting the shape of the free edge. Two shades are also possible: choose two colors, such as green and gray. Apply green to the entire nail and gray to the lunula.
We hope you enjoy this article! In addition to these, I advise you to invest in a complete manicure set! To help you in your choice, I invite you to visit our website.
Read also: Benefits Of Applying A Semi-Permanent Varnish On Your Feet