Glitter nail polish do it yourself?
Did you know that it's really easy to create a DIY glitter nail polish? This idea is particularly suitable for all those who have powders, glitter and glitter at home that they no longer use or who are left over from some previous home made work.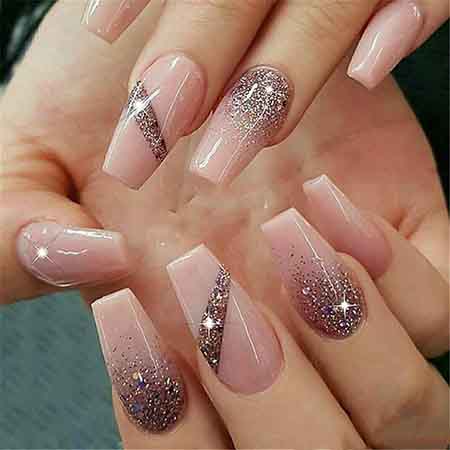 To create your own DIY glitter nail polish you will need to get a clear nail polish and some sparkling powder (purple or similar). You can also use an old top coat that you don't like, and you can recycle it and give it new life. Of course, you can also use this solution to give a touch of brilliance to all the colored nail polishes you want, so as not to let them dry out or lie unused in the bottom of your beauty case.
Preparation is very simple: just pour, using a small funnel or even a sheet of cardboard rolled on itself, the glitter or the glitter inside the bottle of nail polish and shake vigorously for a few minutes. Since the two components will tend to separate with relative deposit of dust on the bottom, you will have to shake the bottle in order to mix the color with the glitter.
How to remove glitter nail polish effectively
If you are afraid to use glitter nail polish because you fear that when you remove it you will go crazy, try the tinfoil method, very effective and fast. Just create a compress by soaking cotton pads with the solvent and cover with aluminum foil, leaving it on for a few minutes.
If you don't have glitter powder or glitter at home, you can also use micro sequins, rhinestones, small applications, the limit is only your imagination. And finally, did you know that you can also create colored nail polishes at home using eye shadows or blushes?
What do you think of the idea of creating a personalized DIY glitter nail polish? Will you try it or have you already tried? I hope this post can help you create a DIY glitter nail polish. If you want to get know more of nail products, take a look at our nail supply store, and you will find more products.