Manicure tips for men
Often seen as an exclusively female activity, manicures are attracting more and more men. For good reason, taking care of your hands and nails with manicure set has become a beauty and social status asset. Therefore, to have beautiful hands, it is important to follow certain tips.
For both women and men, the majority of social interactions focus on two parts of the body: the face and the hands. It is important to keep them beautiful at all times and to take care of them. Being a man is therefore no excuse for neglecting such an important part of his body. However, manicure is not the activity best mastered by men. Whether at home, or in a beauty salon, some tips are needed to take good care of your nails.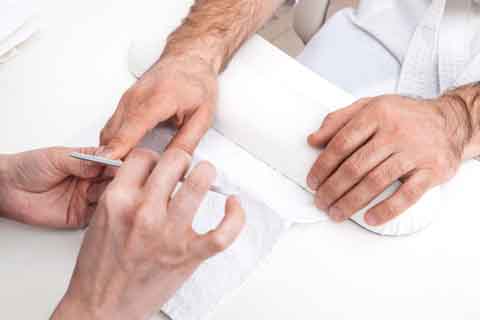 Cut your nails
Although this step may seem trivial, you should know that it is better to file your nails with nail files than to cut them. Choose a file with fine grains and keep in mind that filing the nails is done in one direction so as not to double or break them.
Hydrate hands and cuticles
Having well nourished hands and nails is a must. Keep your hands hydrated regularly with a moisturizer. There are also special cuticle oils that help keep them healthy. While applying the cream, a good massage to improve circulation is never too much.
Choose your varnish
Several types of varnish are available to better care for the nails. Some, called hardeners, are intended for brittle and fragile nails. Others are specially designed for nails that are split or too soft. There are also drugstore polishes that erase yellow stains on the nails that are caused by smoking.
There are lots of nail supplies on the market today and you can choose the one that works best for you based on your nails. If you want to get deeper into the manicure and pedicure products, just click here!
Read also:Men's nails: when to do it and how