Tutorial for reproducing baby boomer nail art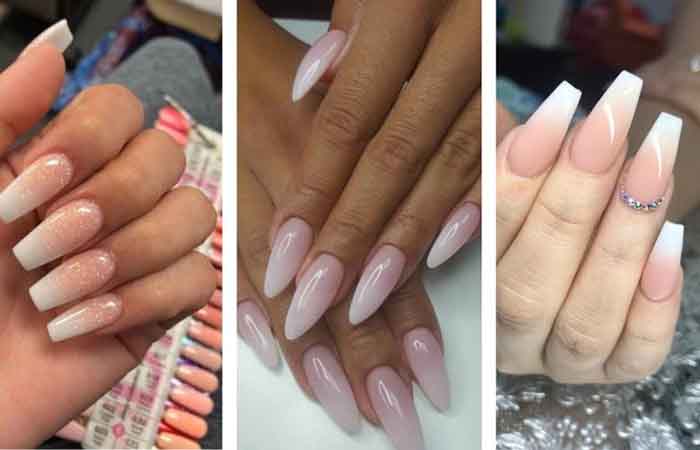 In fact, it is possible to achieve baby boomer manicure using semi-permanent varnishes. In this article, the nail supply expert Maryton will show you the tutorial for reproducing baby boomer nail art. Keep reading!
For this, you will need a Base Coat, a Top Coat, a nude or pastel pink varnish, a white varnish + your usual accessories + a sponge. Here are the steps for creating the baby boomer manicure:
On perfectly cleaned nails, apply a coat of Primer.
Apply a layer of Base Coat and cure under the nail dryer lamp.
Apply a coat of nude semi-permanent varnish or pastel pink semi-permanent varnish.
On a sponge provided for this purpose, apply white and dab the tip of your nail. You have to dab fairly quickly while gently going up towards the cuticles. You can go up to halfway up your nail to blend the gradient. Catalyze again under the lamp.
Repeat the operation to have a perfect ivory white varnish! Don't forget to cure under the lamp between each possible coat of semi-permanent nail polish.
Seal everything with the Top Coat, taking care to edge the nail well and catalyzes.
A little cleaner to remove the greasy effect and it's done!
Hoping that this article has pleased you and will give you ideas! In addition, I also advise you to invest in some professional manicure sets to care for your nails.