Tips for taking care of your gel nails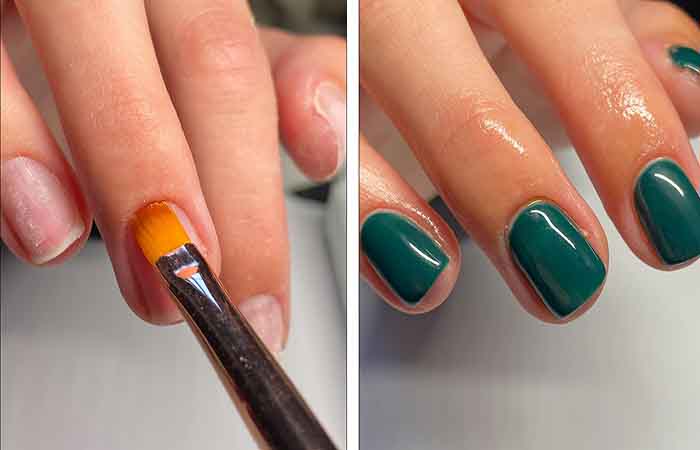 Gel nails are beautiful and durable… Provided you take care of them correctly! There are different recommendations for how to take care of your gel nails. Today, the nail supply expert Maryton will give you some tips for taking care of your gel nails. Just keep reading!
1. Cut your nails
Maintaining your gel nails will be much easier if you have shorter nails. This gives them space to grow under the gel layer. The risk of breakage is also reduced.
2. Use your own polish
Using your favorite varnish allows you to make your manicure last longer, rather than relying on it. So even if you get your nails done at the salon, remember to bring your own gel polish.
3. Choose a light colored nail polish
If you want a simple and effective manicure, a light nude varnish will probably be the easy solution for an optimal and lasting result. This is a good trick to maintain your gel nails more easily.
4. Fill in your false nails as they grow back
The more spaces you create between your natural nails and your gel nails, the longer your manicure will last. Maintaining your gel nails also involves filling them in when your natural nails grow back underneath.
5. Clean and take care of your nails regularly
Taking care of your gel nails necessarily involves regular cleaning of your nails. Regular cleaning of your nails will also allow you to manage your cuticles and maintain a nail contour in good condition.
6. Add a top coat to make your manicure last
Whether you do your gel nails at home or in a salon, you should always finish your manicure with a layer of top coat. The application of top coat allows you to make your manicure last a few days longer by protecting your gel nails from cracks and other chips.
If you follow all these care steps correctly, you should be able to make your gel nails last up to 3 weeks! In addition, I also advise you to invest in some professional manicure sets to care for your nails! Take the time to properly treat your nails to keep natural nails strong and resistant at the time of removal.
Read also: The nail drill machine purchase standard you need to know