PaMu Earphones with Incredible 10 Hours Battery Life
Today we're taking a look at the Pamu slide. Let's start with the unboxing. We get a well packaged product and first up we've got the charging case, next we the earbuds themselves, and then get a box that contains some spare ear tips, the micro USB charging cable and finally the instruction manual.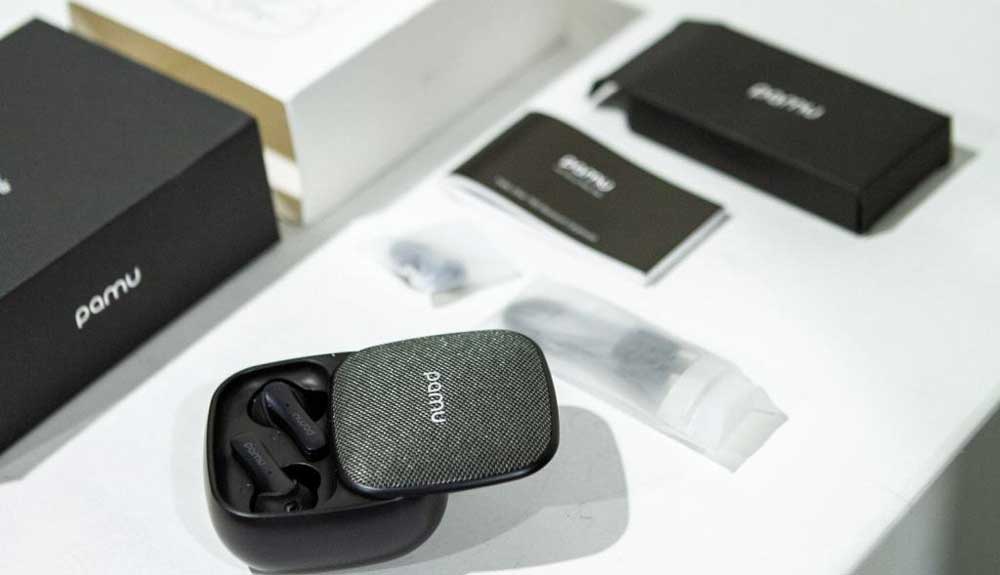 First of all, the specs of the earbuds are bluetooth 5, meaning a great quality audio and low latency. So, if you're using these to watch videos , everything will be in sync. They use the new Qualcomm qcc at a 30/20 chip and I find this has work very well especially with the Bluetooth connection, even in between walls. They support auto pairing, they've got touch controls, they're IPX 6 water-resistant and the case contains a 2000 mAhs battery, that allows for 60 hours of playtime in total and 10 hours per charge of the earbuds. The earbuds can also be used independently, they support fast charging, so 5 minutes of charge in the case is about an hour of battery life. The case itself can also be used as a wireless phone charger. The earbuds themselves have touch controls, so we can use these to play, pause the music next track, increase or decrease volume, as well as using your voice assistant and answering or rejecting calls.
The charging case is quite compact, but it's still a little bulky in shape. We've got a hard plastic bottom up with an aluminium top, this slides upwards to reveal the earbuds. We've got a USB charging port on the back along with a button and as mentioned earlier this case can also be turned into a wireless phone charger. We simply double tap the button on the back, and place our phone on top of the case and it will begin charging wirelessly. One thing that is strange and has taken a little getting to used for me is that when putting the earbuds inside the case, the left earbud it goes on the right-hand side, where as the right earbud goes on the left. So this can be confusing at first, the earbuds are held in place magnetically and they are very secure within the case.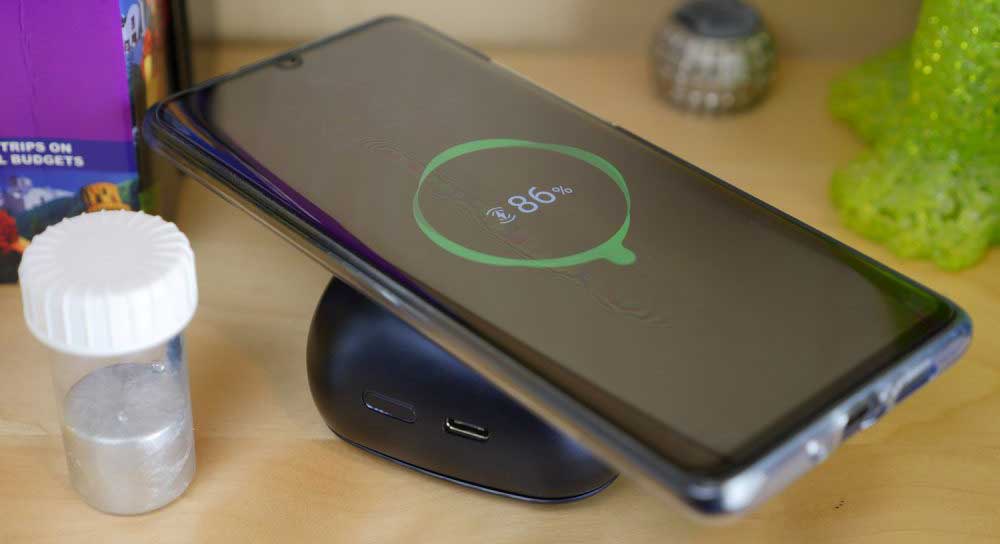 Now to the earbuds themselves, you can see there the design with the strip coming down, similar to the airpods. They have got a touch controls on the back and a microphone on top, when placing them in my ears, I find them very comfortable. But, they're a little heavier than most other earbuds I've tried. But that hasn't caused an issue for me. They sit inside my ear very securely and tightly which is great for me, but just keep that in mind if you don't like a snug fit.
When it comes to audio quality, I've been very impressed, everything sounds exactly how I want it to. With great mids crisp and a nice balanced bass, it's enough to stop the music sounding flat, as always I cranked up the bass in my equalizer to test them out and they performed great as well, the bass still comes through nice and deeply and there was no distortion at all.
When it comes to phone calls, these were actually better than any other wireless earphones I've used. It sounded great for me and I could have the volume much louder than I would ever need it for a phone call. The person on the other end of the call, showed me that the quality was also good for them. Overall, these are great and especially for those who exercise often due to the tight fit. The noise isolation is also great, so for anyone that listens to music in loud environments, they will serve you well bass performance, and is also great so for bass lovers. It is a great choice I would highly recommend these to anyone and the only thing I would really say to consider is that, if you don't like the tight fit, then they might not be for you and again, if you like very light earbuds, then they may not be suitable for you either. But for me they have been brilliant for anyone.