PaMu Slide: Legend on Indiegogo Return Back
Who writes is a lucky and satisfied owner of a pair of true wireless earphones, the PaMu Scroll, purchased via Indiegogo and tested in the last 5 months with excellent results. For this reason I decided to follow the progress of PaMu and today we are here to talk about the new PaMu Slide that will be included among the crowdfunding projects on the Indiegogo website in a few days .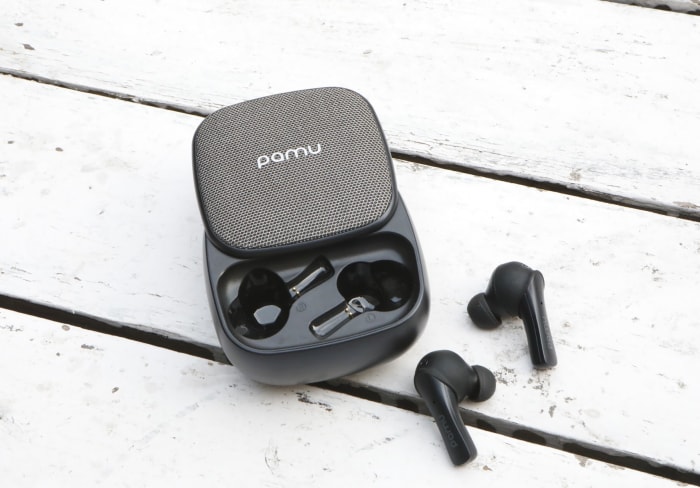 New design
I really like the cylinder-shaped design of my PaMu Scroll, but the new rectangular design of the PaMu Slide looks really appealing, and ergonomic assures the earbuds so safe to never fall off the ear. I really like.
From the project page on Indiegogo, it is ensured that the Pamu Slides will have a battery life 3 times longer than the previous models, considering that there is 3 hours in continuous listening previous own, so we are talking about 9 hours of listening for current one. This is made possible by the new technology implemented by PaMu that allows a more homogeneous use of energy and very high performance. In addition, the PaMu Slide will have touch controls, wireless charging and IPX6 certification that makes them perfectly water resistant.
For all the juicier details like the price (Indiegogo will start with an offer at 70% of the sale price) duration of the campaign, I refer you to the page of the PaMu Slide project on Indiegogo to get the earphones only for $49.