PaMu X13 Wireless Bluetooth Earphones Reviews
As some smart phone companies are moving away from traditional 3.5mm corded audio connections, wireless headphones, headsets and earbuds are slowly becoming the new norm. This is where the Padmate Pamu Wireless Earbuds comes into play which offers a true wireless option thanks to Bluetooth version 5.0, simplistic charging and more importantly, comfort and good audio. The earbuds are also lightweight and have splash and moisture resistant with a rating of IPX5 to ensure a perfect workout.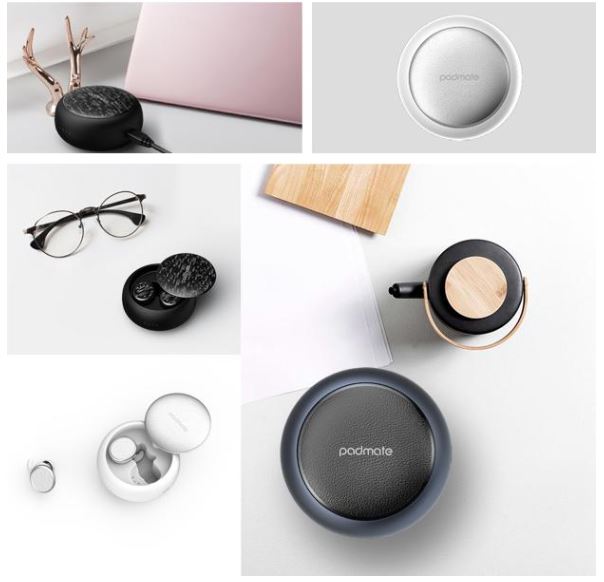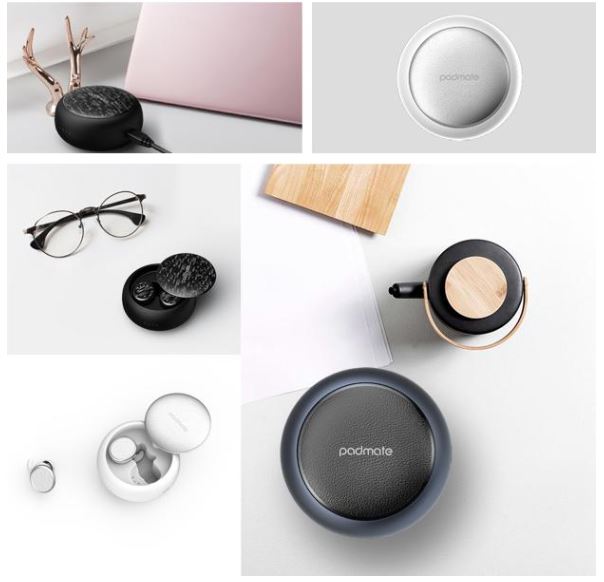 Specifications
Connectivity: Bluetooth v5.0
Frequency Response Range: 20Hz – 20Khz
Play Time: Up to 3.5 Hours
Talk Time: Up to 4.5 Hours
Standby Time: Up to 80 Hours
Transmission Range: 10metres without obstacles
Sensitivity (S.P.L): 97 +/ 2db
Drivers: 10mm
Battery: 50maH
Dimensions: 22.5 x 10.5 x 26mm
Out of the box, the first thing that you may notice about the
Wireless Padmate Pamu Earbuds is that the case which contains this product and interestingly looks like a Google Home device. In actual fact it is actually the charging cradle which is quite a clever design. So by pushing the button the cradle, this opens up the case which is where the Pamu can be stored and of course, be charged. Another cool aspect about this product is that cradle is a portable charging case with a 470mAh battery which produces 3 charges of the earbuds.
Like other wireless devices, it allows you to answer phone calls and listen to any audio produced from your smartphone. In terms of installation, the product does come with a manual and although not the best English translation, it does give you enough information to set these earbuds up. The first step is to ensure the earbuds are fully charged and once charged, you beginning the pairing process.
Furthermore, you know that the earbuds are on as the Blue LED's will be displayed and the next step is to search for this device (X13) from your phone. Once found, you simply pair it and presto, this connection will always be available, provided the Pamu is charged. In terms of charging, it takes around 2-hours to fully charge both earbuds and once charged, the four LED's will turn Blue.
Navigating the PaMu X13 is done via the left earbud with its touch-sensitive button. To answer your phone, you simply push the button and to reject a call, you just double press the button. With music, there are also some limited audio controls which include play and pause. The controls are relatively straight forward and after a few shots of wearing these, it becomes second nature.
When it comes to comfort, the Pamu are relatively comfortable and the wings hold it place. The audio quality is good and for a Bluetooth device, the range is around 10metres. So whether we were listening to music or taking calls, the audio was good, including all musical genres. As the microphone are located on the earbuds, most of our calls were easily hear and understood, however on a windy day, this did become an issue.
Final Thoughts?
Overall, the Padmate Pamu Wireless Earbuds are an affordable option to something like Apple's or Samsung's wireless earbuds. They are easy to setup, use with good audio and the only drawback is the limited music navigation. The manual could also use some tweaking but at the end of the day, they work well as a wireless product and are very comfortable to wear, can't fall out and have some blissful audio! And you can get it on Moldac.com now.